In this blog post, Carsten Brühl is reporting on a panel discussion on the EU pesticide reduction program he was involved in at the Politico "Future of food and farming" Summit that took place in Paris in September 2022.
The Politico summit on the "Future of food and farming" was taking place in the Hôtel de Poulpry at the Maison des Polytechniciens in the centre of Paris on 29. September 2022. Politico Europe appears as a weekly newspaper focussing on EU politics and reporting from Brussels since 2015. Politico also organises summits on specific issues to be able to get direct positions from people involved in specific topics. The summit in Paris focussed on farming in the EU and funding partners also included Bayer and Corteva from the pesticide producing industry.
Carsten participated in the spotlight discussion "Moving farming on to greener pastures", where the farm to fork strategy and the aims of reducing pesticide use by 50%, as well as increasing organic farming to 25% of the agricultural area in Europe were discussed. The other speakers were Karl Bär, member of the German Bundestag, Jennifer Lewis of the International Biocontrol Manufacturers Association (IBMA) and Andrew Owen-Griffiths, head of the unit plants and organics in DG SANTE at the European Commission, responsible for the pesticide reduction program. Bartosz Brzeziński, an agri-food reporter from POLITICO chaired the panel. The panellists discussed the aims of the EU pesticide reduction strategy and the implications it has for agriculture and also for the environment. The discussion touches on environmental impacts of pesticides such as soil health, replacement of chemical pesticides with biopesticides in an integrative pest management that is a key for the transformation of the agricultural system, indicators for measuring pesticide reduction as well as impacts of pesticides in sensitive areas (e.g. nature conservation areas).
It will be interesting to see how the EU strategical aims will be implemented at member state level, especially for ecotoxicologists involved in risk assessment and management, and how the process will be monitored and evaluated by scientists from many disciplines. With an implementation date of 2030, time is running and some action should be seen in the next years to come.
The 35-min panel discussion can be followed here and the entire summit program can be accessed here .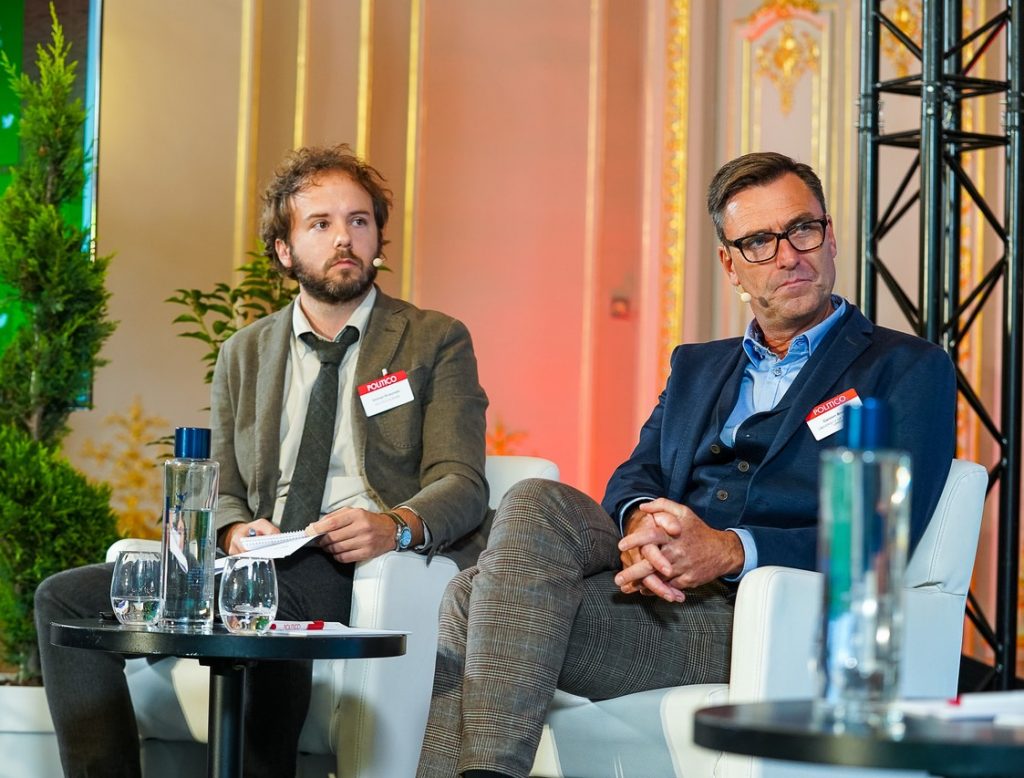 All picture credits: Picture by politico