The German television shot a documentary on the observation of declining insects in Germany, and the science behind it. The film features researchers involved in a recent study entitled "More than 75 percent decline over 27 years in total flying insect biomass in protected areas".
This study by Hallmann and co-authors, recognised as one of the most important ecological studies in years, fueled an ongoing movement in the German society with people protesting to protect insects and biodiversity in general. In Bavaria, a petition for a referendum on preserving the diversity of species — better known as the "save the bees" petition — was successful and resulted in amendments in the Bavarian Nature Conservation Act. As a consequence of the protests, politicians reacted and the current government issued an Action Programme for Insect Conservation in 2019. This program also provides some aims for the reduction of pesticides, although their implementation in the federal states is still not completed.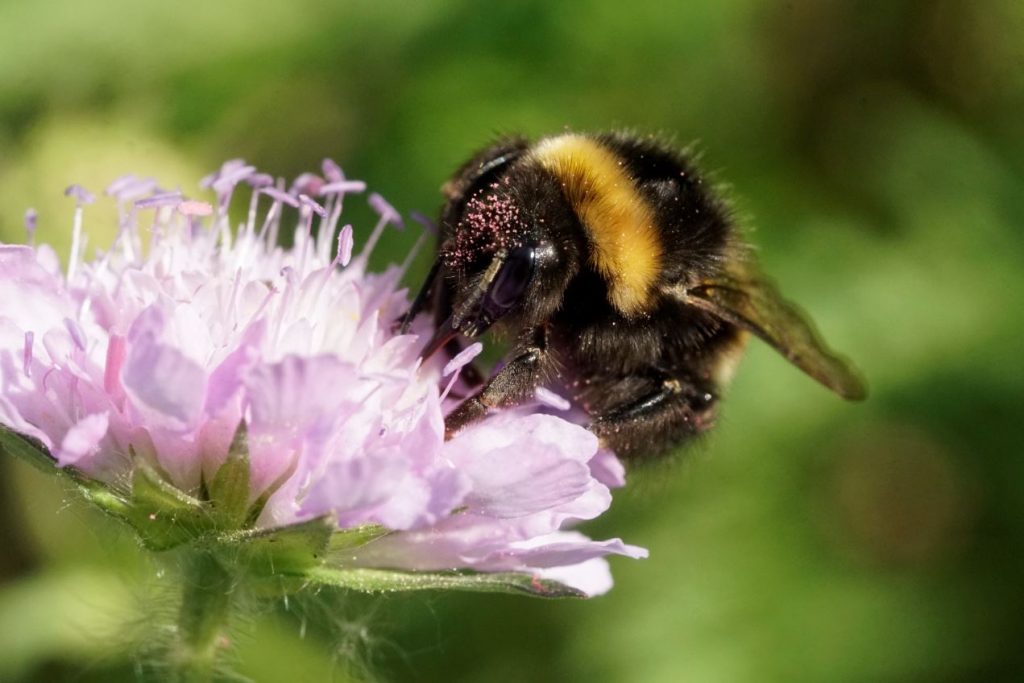 Christoph Würzburger and his team also highlighted the project "Integrative analysis of the influence of pesticides and land use on biodiversity in Germany INPEDIV". This project collects insects along transects from fields to conservation areas in two areas of Germany comparing the effects of organic and conventional agriculture. In parallel, pesticides in environmental matrices at the same locations are analysed at the laboratories in Landau and therefore we were also visited by the film crew and talked about our part in the research project.
The film by Christoph Würzburger won awards in several competitions and was selected as best science documentary at the Green Screen International Filmfestival Eckernförde. Germany's international broadcaster Deutsche Welle recently translated the film in several languages and therefore it is now also available for students in Ecotoxicology that would like to get a background in the insect decline.
Have a look at the video below and enjoy!
You can find the documentary also in German, Spanish, and Arabic.